The Winter NAMM Show 2015
Geoff, Heather and Monique made the trek from San Francisco to Anaheim once again to visit the wild and wonderful NAMM show. We did our fair share of catching up with the guys from the PLEK booth and checking out new products & updates from around the industry. Geoff met up with Bill Gould at the Zon Guitars booth and we got to showcase our custom built Luttrell Guitarworks guitars at both the Stetsbar and SlideWinder Ring booths. We had a great time seeing new gear and meeting up with familiar faces around the convention.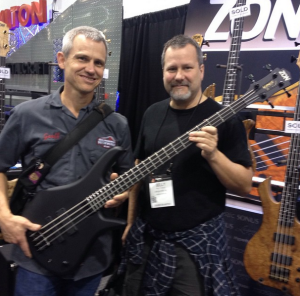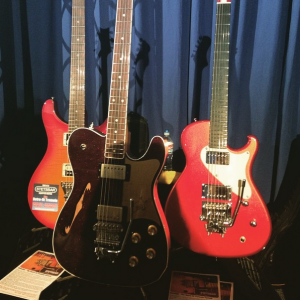 Events at SF Guitarworks
We are partnering with the Conservatory of Music to bring you some events in April. Some of the brightest talent at the Conservatory will be playing here in SF Guitarworks' own backyard. Space is limited so we encourage all interested parties to sign up for entry via Eventbrite. Check this link for more info: sfguitarworks.com/events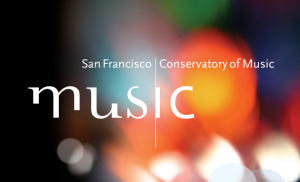 Season of the Gretsch
Are you following us on Facebook? If you are interested in vintage Gretsch guitars, head on over and check out some of the latest repairs we've had in the shop.
Mike's 1953 Gretsch Syncromatic: we made this one left handed for Mike, whose grandfather used to own the instrument!
Allen's 1954 Gretsch Electromatic: we had to completely rebuild the dovetail and heel as they were literally about to disintegrate. Check it out!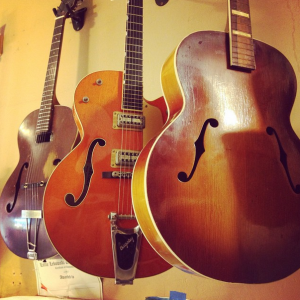 Until next time!