Sonoma County Guitarworks (in Petaluma, California) is the North Bay's best equipped guitar repair shop, and has the skill and precision equipment required to handle any instrument repair, from a quick jack replacement, to a full refret, guitar setups, extensive custom work, and everything in between.
As well as the same great service you've come to expect from SF Guitarworks, we offer full schedule of guitar repair, maintenance and modification classes. To learn more, check out the class descriptions and schedule of upcoming classes. 
Offering professional guitar repair services to Santa Rosa, Petaluma, Rohnert Park, Windsor, Healdsburg, Sonoma, Cloverdale, Sebastopol, Cotati , Novato, San Rafael, Mill Valley, Marin, Napa County.
Sonoma County Guitarworks is open by appointment only.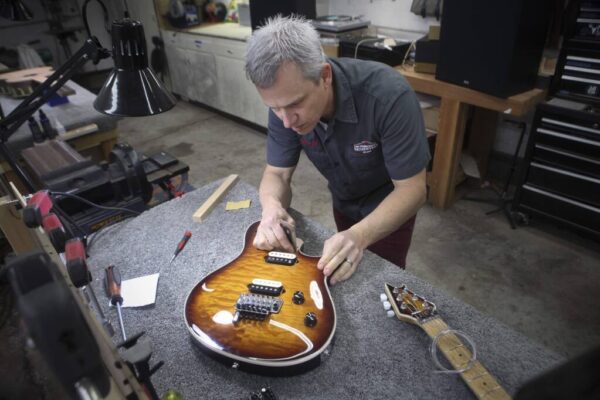 Sonoma County Guitarworks
Book a time to come by and discuss your instrument(s) with us!