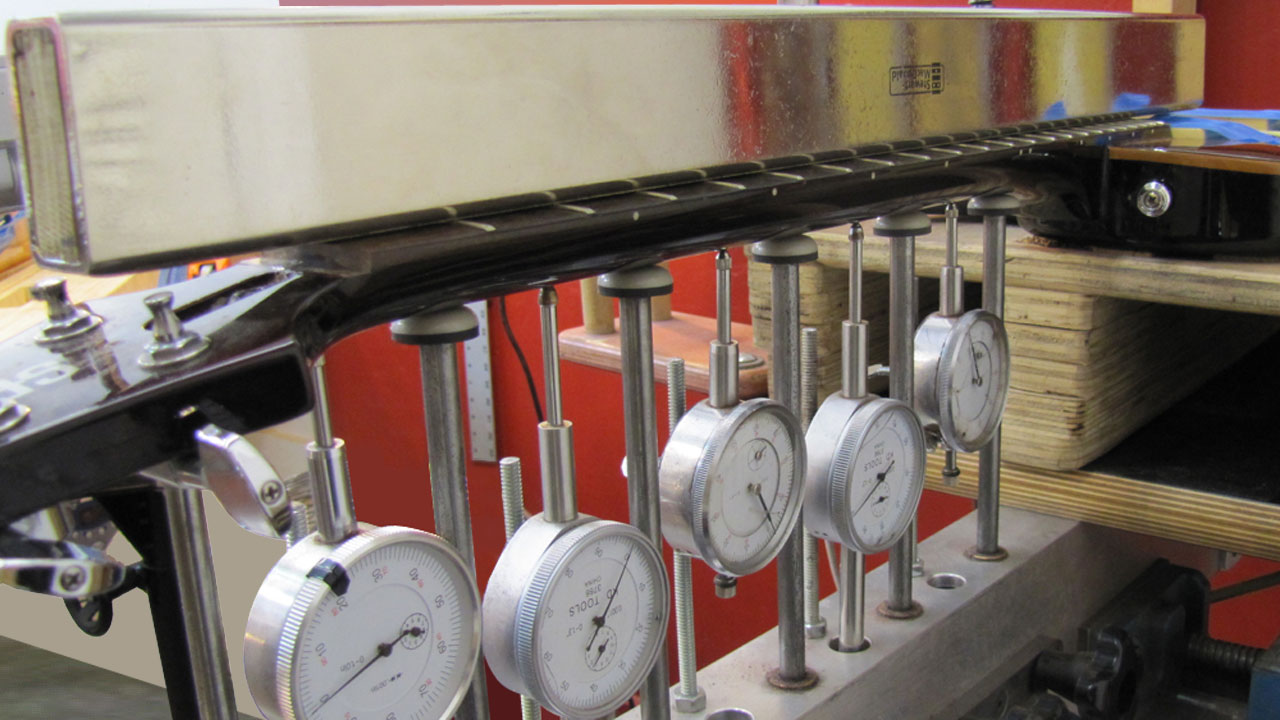 Have you ever had a guitar that was buzzy even though the action was higher than you liked? A guitar that played the same note on three frets, or choked out when you did a string bend? These are the types of problems that arise out of poor quality fretwork.
In this 2-day class, you'll gain an understanding of how to identify and address these types of issues.Through a combination of lecture, demonstration and hands-on practice, you'll learn the best methods for achieving accurate and beautiful fretwork like that in the best professional fret level and dress. Then you will be expertly guided through the entire process on your own guitar.
Our 2-day Guitar Fret Leveling class will cover:  
The importance of accurate fretwork

Neck and fret assessment

The leveling and crowning tools, including the neck-jig

The entire fret level process and what we are trying to achieve in the process for the best playability. This includes learning how to:

properly set the truss rod to minimize fret removal and to ensure proper range of neck adjustment;

identify correct relief curve and fall-off;

properly execute fret crowning end treatment and fret polishing.

common issues that need to be identified and addressed in the process.

The entire guitar setup process following the SF Guitarworks' checklist used here in the shop.

For the class, each student will have a fully equipped workbench with all necessary tools and supplies including a Stew-Mac Neck Jig.
FEE: $750
Full payment is due at the time of sign-up
REGISTER
For more info and to sign up, stop by or call us at the shop: 415-865-5424.

For more information and our class policies, please read our class FAQS page.

Check out our class photos.