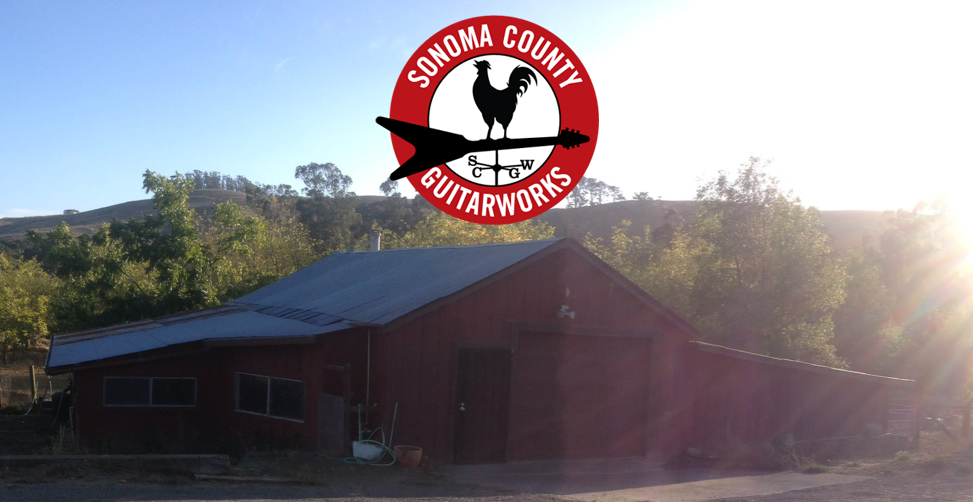 Located in beautiful Petaluma, Sonoma County Guitarworks offers all the same great service you've come to expect from SF Guitarworks.  Our setup workshop classes are also offered, with schedule always posted here on our website. 
Our Petaluma location is by appointment. Send us an e-mail or give us a call at 707-559-3095 to schedule a time to come by!
Sonoma County Guitarworks is the North Bay's best equipped guitar repair shop, and has the skill and precision equipment required to handle any instrument repair, from a quick jack replacement, to a full refret, pickup rewind, extensive custom work, and anything in between. All fretwork is done on our PLEK, a computerized fret leveling tool, which enables us to level the frets to a tolerance of a .0001″, guaranteeing that the guitar will play perfectly all over the neck. We also repair and customize amps and other electronic gear.
This location also offers our guitar maintenance and building workshops:
Setup Workshop: We teach you the ins and outs of how to perform a truly professional Setup, which is much more involved than most people think! You will learn how to accurately assess your guitar, how to cut the nut, adjust your truss rod, set your intonation and much, much more. At the end of the class, you will have a perfectly set up instrument, that you worked on yourself! Schedule and availability is always here on our website.
Custom Guitar Building Workshop: This one-of-a-kind workshop will offer you the opportunity to not only learn the skills of soldering, electronics assembly, guitar assembly and final set-up, but to walk out with an amazing guitar custom spec'd and built by you.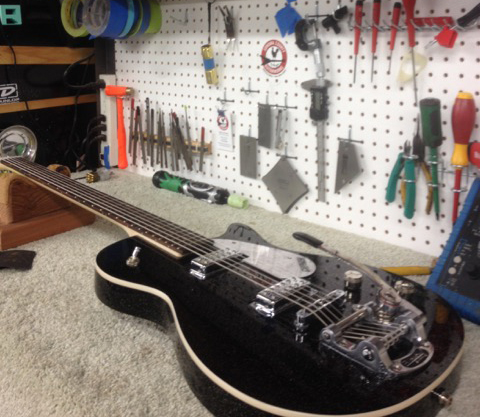 Offering professional guitar repair services to Santa Rosa, Petaluma, Rohnert Park, Windsor, Healdsburg, Sonoma, Cloverdale, Sebastopol, Cotati , Novato, San Rafael, Mill Valley, Marin, Napa County.